During the period when university became more popular, most of the 12th graders were oriented to become students, so choosing a university that matches their abilities and interests becomes more important than ever.
The mission of Thanh Do University is to create a positive educational environment, train and develop quality human resources, in line with market and social needs. Create for learners an integrated space of Study – Practice – Profession – Career, harmoniously linking study, research, teaching, training, practice, career experience and career guidance. Let's see the reasons why you should choose Thanh Do University!
10ha campus with a comprehensive Education Ecosystem
Thanh Do University is located at km15, Highway 32, Kim Chung, Hoai Duc to the west of Hanoi, the first private university in Vietnam. With an area of ​​over 10 hectares, Thanh Do University boasts a spacious campus equipped with innovative and modern facilities, featuring a youthful design that prioritizes convenience and comfort for students, ensuring their maximum satisfaction and learning needs.
Situated within this 10-hectare campus is a complete educational ecosystem, comprising Thanh Do University, UNIGO Bilingual High School, Thadotek Company, and the Institute of Research and Knowledge Transfer. As students of Thanh Do University, you will enjoy a diverse and nature-friendly learning environment. Furthermore, Thadotek Company provides full support to students in obtaining their driving licenses, covering both motorcycles and cars, ensuring a comprehensive learning experience.
The quality of education at Thanh Do University is internationally recognized.
With 18 years of establishment, Thanh Do University has achieved a 3-star standard on the application-oriented ASEAN University Rankings and is recognized as a National Accredited Education University.
In 2022, Thanh Do University was included in the Webometrics Ranking – World University Rankings for the first time. This ranking aims to enhance the visibility of academic websites and support Open Access initiatives to facilitate the exchange of scientific and cultural knowledge for the benefit of society.
Moreover, Thanh Do University has officially become an international member of the SPARC alliance – the Alliance for Academic Resources and Academic Publishing, making it the sole institution from Vietnam among the member institutions. This significant milestone prepares the university for the upcoming launch of an open educational and scientific resource library project. Thanh Do University is actively developing strategies to provide its students and faculty with access to high-quality academic and research resources, eliminating cost barriers.
Recently, Thanh Do University achieved a remarkable position in the Private University Ranking, securing the 19th spot among ASEAN private universities. This ranking focuses on various aspects such as teaching and learning quality, employability, research, community involvement, internationalization, and the reputation of private higher education institutions in Southeast Asia. Thanh Do University is proud to be the second representative from Vietnam to be featured in this prestigious ranking. Notably, the university achieved a place in the top 10 in two categories: Teaching & Learning and Employability after graduation. In the critical category of Teaching & Learning, Thanh Do University secured an impressive 5th position, accounting for 40% of the overall ranking.
In addition to its academic achievements, Thanh Do University also offers a substantial scholarship fund for new students. These scholarships aim to encourage and support students in their educational journey at the university, fostering their growth and passion for learning. Each scholarship holds a distinct significance, yet they all share the common purpose of benefiting Thanh Do students.
One of the notable scholarships is the "Community Scholarship" which covers 100% of tuition fees and dormitory expenses for four years, amounting to 3 billion VND. This scholarship is specifically designed for new students majoring in Office Administration and Vietnam Studies (Tourism Guide), reflecting the university's commitment to supporting students in these fields.
"Talent scholarship" covers 100% of tuition fees for term 2, term 3 worth 1 billion VND, "Companion scholarship" covers 100% of tuition fee for term 2, worth 1 billion VND for new students of all majors. are training.
"Responsive scholarship" including 50% of the whole course fee worth 4 billion VND for new students majoring in Education and Electrical and Electronic Engineering Technology.
In addition, Thanh Do University also has scholarships for new students who enroll early before August 15, 2023 with a total value of 600 million VND, and gifts for you with a value of 200 million VND.
Diverse Fields of Study and Professional Training
Thanh Do University places a strong emphasis on the development of various fields of study offered by the institution. Whether it is a college or university program, our students acquire comprehensive knowledge in their chosen majors, ranging from fundamental to advanced levels. Additionally, both college and university programs include at least one corporate internship in collaboration with our partner enterprises, providing students with invaluable practical experience and a solid foundation for their future careers. Currently, the university offers training in 12 high-quality professions, including Information Technology, Automotive Engineering Technology, Electrical Engineering Technology – Electronics, Accounting, Vietnamese Studies, Business Administration, Office Administration, Law, English Language, Hotel Management, Education, and Pharmacy.
Moreover, Thanh Do University also offers a Master's degree in Economic Management, providing students with the opportunity to enhance and update their knowledge in the field of Economic Management. This program equips students with the expertise required to assume roles as industry professionals in economic management. Students will develop leadership skills, strategic planning abilities, and decision-making capabilities to effectively navigate the challenges and fluctuations within the realm of economic management.
All training programs at Thanh Do University undergo rigorous quality accreditation to ensure a comprehensive learning experience and effective practical application.
In 2023, Thanh Do University is introducing two new majors: Education and Business Administration with a focus on Air Transport and Airport Management.
The Education major is designed to equip students with the knowledge and skills needed to thrive in the era of the Fourth Industrial Revolution. It provides a practical and application-oriented curriculum covering subjects such as psychology, education, and educational management. Graduates of the Education program are prepared to become leaders, managers, professional advisors, or expert teachers and lecturers at all levels of education, including preschool, primary school, junior high school, high school, intermediate school, college, and university. They can also engage in educational research projects, curriculum design, and educational policy-making within educational agencies, management units, and NGOs.
In line with the growing demand for promising careers, Thanh Do University now offers a Business Administration program with a specialization in Air Transport and Airports. Depending on their interests and qualifications, students can choose a suitable training program that typically takes around 1.5 to 3.5 years to complete. By pursuing the Air Transport and Airport Business Administration program at Thanh Do University, graduates can explore various job opportunities within the industry, capitalizing on their specialized knowledge and training.
Professional Internship Program: A Rewarding Journey of Learning and Practical Experience
The Professional Internship Program, including the highly anticipated Enterprise Semester, holds immense significance in ensuring successful graduate employment for students at Thanh Do University. The institution is deeply committed to supporting students throughout this crucial period, providing them with valuable opportunities and resources. With the aim of achieving outstanding internship outcomes, the university has meticulously planned and prepared to assist students in maximizing their knowledge, experience, and professional growth.
The Enterprise Semester represents a collaborative training initiative between the university and partnering enterprises, offering students a host of practical benefits while simultaneously benefiting the businesses and the university itself. This program plays a pivotal role in students' educational journey by equipping them with practical skills, knowledge, and experiences that are essential for their future careers.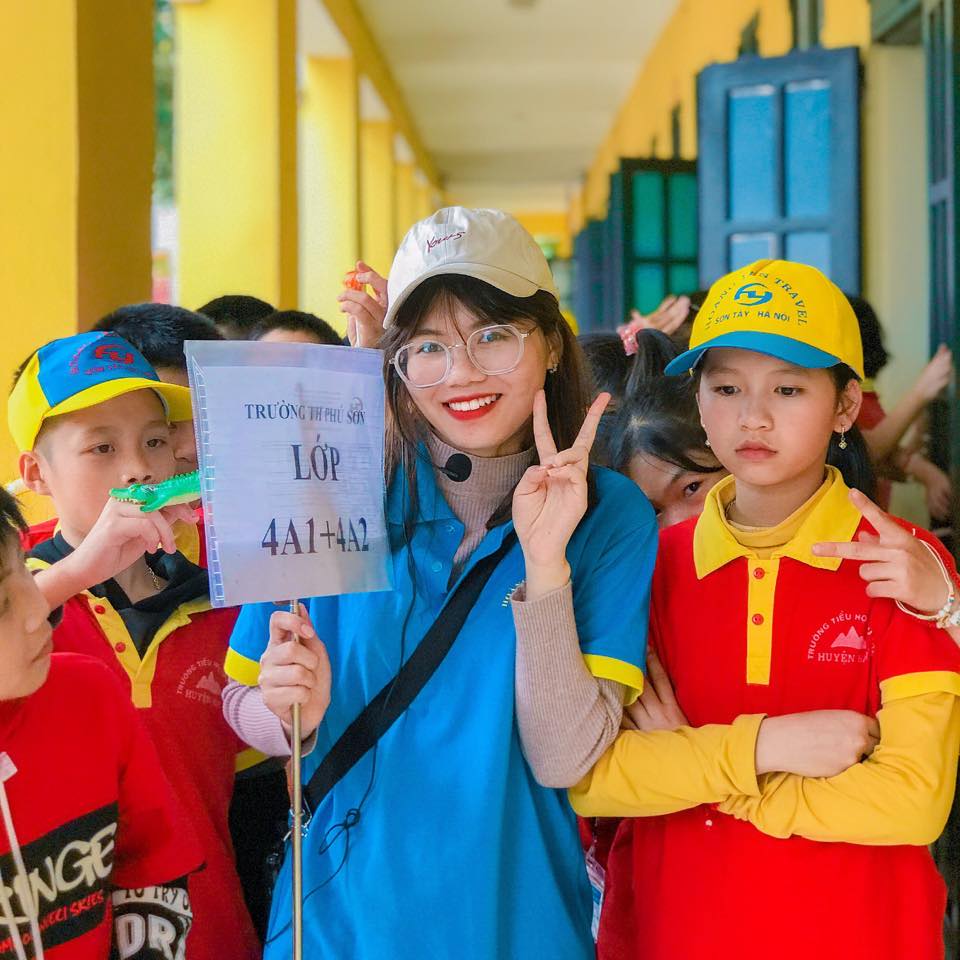 The Corporate Semester holds a special place in the hearts of students at Thanh Do University, especially those enrolled in the Faculty of Vietnam Studies. This highly anticipated opportunity allows students to engage in paid internships at renowned companies and enterprises affiliated with the university. Such an experience proves invaluable as it equips students with comprehensive knowledge and practical skills, enabling them to be well-prepared before entering the workforce. Additionally, the university is committed to introducing job opportunities to all students, both during their studies and after graduation.
An Admission Method Aligned with Academic Capabilities
Thanh Do University is dedicated to making students' dreams of pursuing higher education a reality. To achieve this, the university has established an admissions process that takes into consideration the majority of students' academic abilities while ensuring the quality of the student body.
In 2023, the university offers three admission methods:
Method 1: Admission based on high school academic results in 2023:
A minimum total average score of 18 points or higher for the 1st semester, 2nd semester of grade 11, and 1st semester of grade 12.
A minimum total average score of 18 points or higher for the three 12th-grade entrance exams.
Method 2: Admission based on the results of the high school graduation exam.
Method 3: Combination of foreign language certificates and high school graduation exam scores.
Note: The admission process for the Pharmacy major adheres to the regulations set by the Ministry of Education and Training.
With these admission criteria, students can apply for admission to Thanh Do University as long as they have the results of the 1st semester of the 12th grade. To register for admission, please visit: https://tuyensinh.thanhdo.edu.vn/
Thanh Do University is a reputable choice for students who are currently undecided about which university to attend for the next four years of their education. We wish all students the best in making the right choice and successfully enrolling in their preferred institution.