During the onset of the second semester of grade 12, students and parents need to prioritize selecting a school and choosing a major, ensuring a distinct path for their future endeavors.
The academic records of students are taken into consideration by Thanh Do University in 2023
Thanh Do University has also made an early announcement regarding the admission methods for students and parents to refer to.
Admission Methods in 2023:
Thanh Do University offers three enrollment options for students in 2023:
Method 1: Admission based on high school academic results in 2023:
Candidates must achieve a total average score of 18 points or higher, considering the scores of the 1st semester, 2nd semester of grade 11, and 1st semester of grade 12.
Candidates must attain a total average score of 18 points or higher in the three 12th-grade entrance exams.
Method 2: Admission based on the results of the high school graduation exam.
Method 3: Evaluation based on a combination of foreign language certificates and high school graduation exam scores.
Note: For the Pharmacy major, admission follows the regulations set by the Ministry of Education and Training.
Prominent Scholarships
Thanh Do University provides valuable scholarships to incoming students, aiming to encourage and foster their growth and enthusiasm for learning as they embark on a new chapter at the university. Each scholarship holds a distinct significance, all dedicated to Thanh Do students.
The "Community Scholarship" encompasses full tuition fees and dormitory expenses for four years, amounting to 3 billion VND. This scholarship is exclusively awarded to new students pursuing majors in Office Administration and Vietnam Studies (Tourism Guide).
The "Talent Scholarship" fully covers the tuition fees for term 2 and term 3, valued at 1 billion VND.
The "Companion Scholarship" covers 100% of the tuition fee for term 2, amounting to 1 billion VND. This scholarship is available to new students across all majors.
The "Relay Scholarship" provides a 50% discount on the full course fee, valued at 4 billion VND. This scholarship is specifically designated for new students pursuing majors in Education and Electrical and Electronic Engineering Technology.
Furthermore, the university also offers scholarships to new students who enroll before August 15, 2023, with a total value of 600 million VND. Additionally, there are gifts available with a value of 200 million VND for these students.
Why Choose Thanh Do University?
Thanh Do University is a prestigious private institution offering multi-disciplinary training across seven blocks: Technology, Tourism, Languages, Economics, Management, Health, and Law.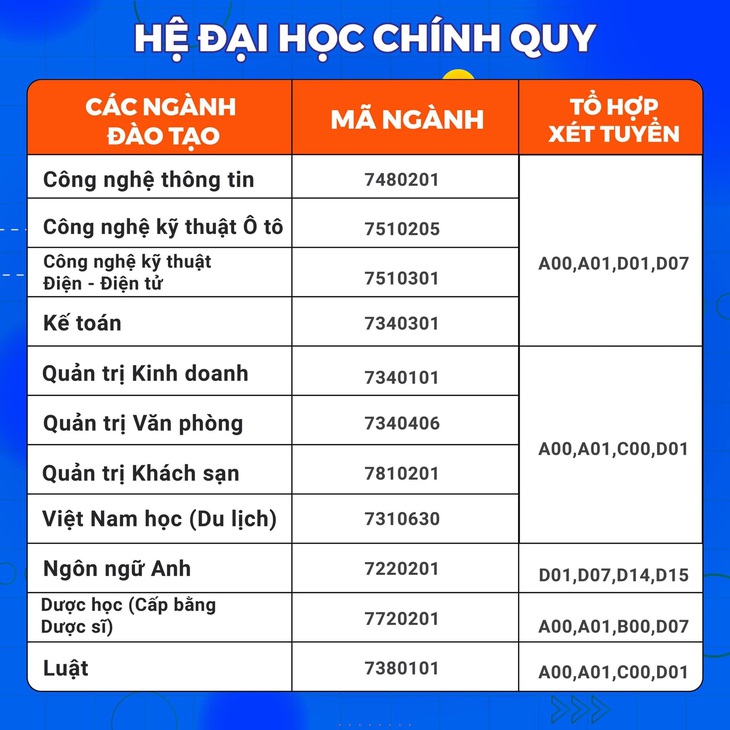 The school implements scholarship policies that aim to support and motivate students, as well as provide encouragement in overcoming challenges and reaching for success in their future endeavors. These scholarships serve as a valuable source of assistance and inspiration for both students and parents alike.
The school fosters an environment of autonomous learning, providing ample opportunities for both teachers and students to engage in scientific research activities. This supportive atmosphere encourages and facilitates the promotion of research endeavors within the institution.
Furthermore, the school places a strong emphasis on training programs that are closely linked to the business sector, ensuring alignment with the demands of the modern job market. Students at the school have the opportunity to participate in paid internships at both domestic and international enterprises. The school is dedicated to ensuring that 100% of its students are connected with employment opportunities during their studies and after graduation.
The faculty members at Thanh Do University are devoted, approachable, and highly experienced. They display a genuine interest in both the academic progress and the overall well-being of their students.
Situated within the Thanh Do Education Ecosystem (Thanhdo Education Village), Thanh Do University enjoys a picturesque campus spanning 10 hectares. This green and natural environment provides an ideal setting for students to flourish academically and maintain their overall well-being.
In addition to imparting general and specialized knowledge, Thanh Do University also focuses on equipping students with essential 21st-century skills, empowering them to become global, modern citizens.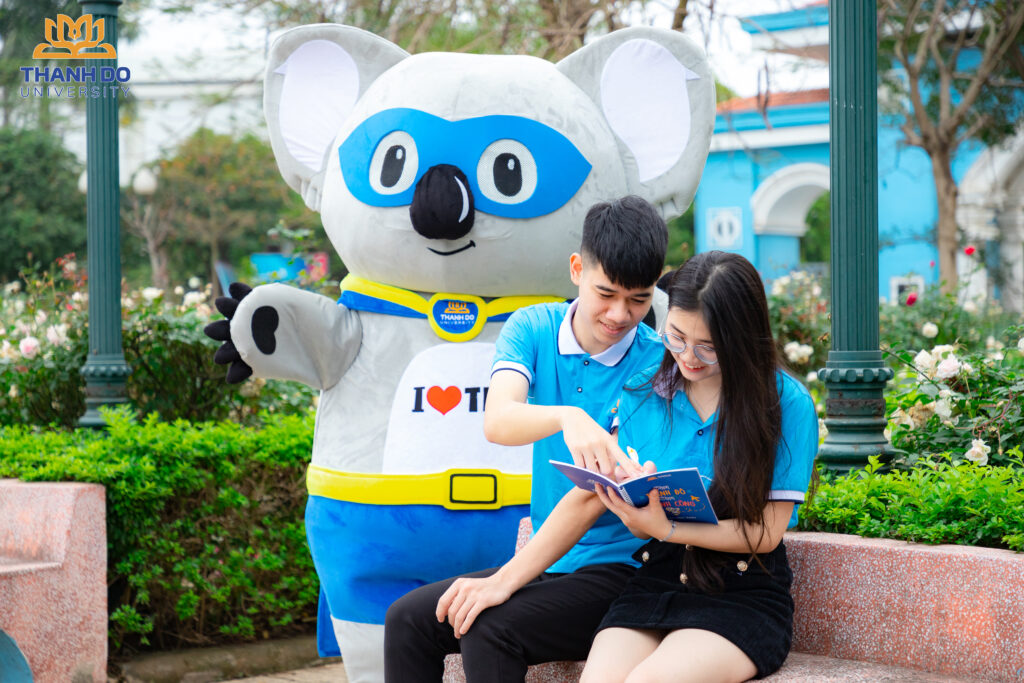 This is a golden opportunity for students and parents to explore and contemplate their future learning environment. Thanh Do University is readily available to listen to inquiries and provide answers regarding admission procedures and training programs. We are committed to assisting you in making informed decisions.