On the morning of April 19, 2022, Chengdu University cooperated with Hoai Duc District Police to organize a training course on fire prevention and fighting skills to strengthen and improve knowledge and skills in fire prevention and fighting. for the staff, lecturers and staff in the University.
At the training session for officers and soldiers of the Fire Prevention and Fighting Police Team, they introduced basic knowledge about the harmful effects of fire and explosion; fire prevention; fire source, fire fighting measures when bad situations occur, such as: gas leak, electric fire, petrol fire, etc.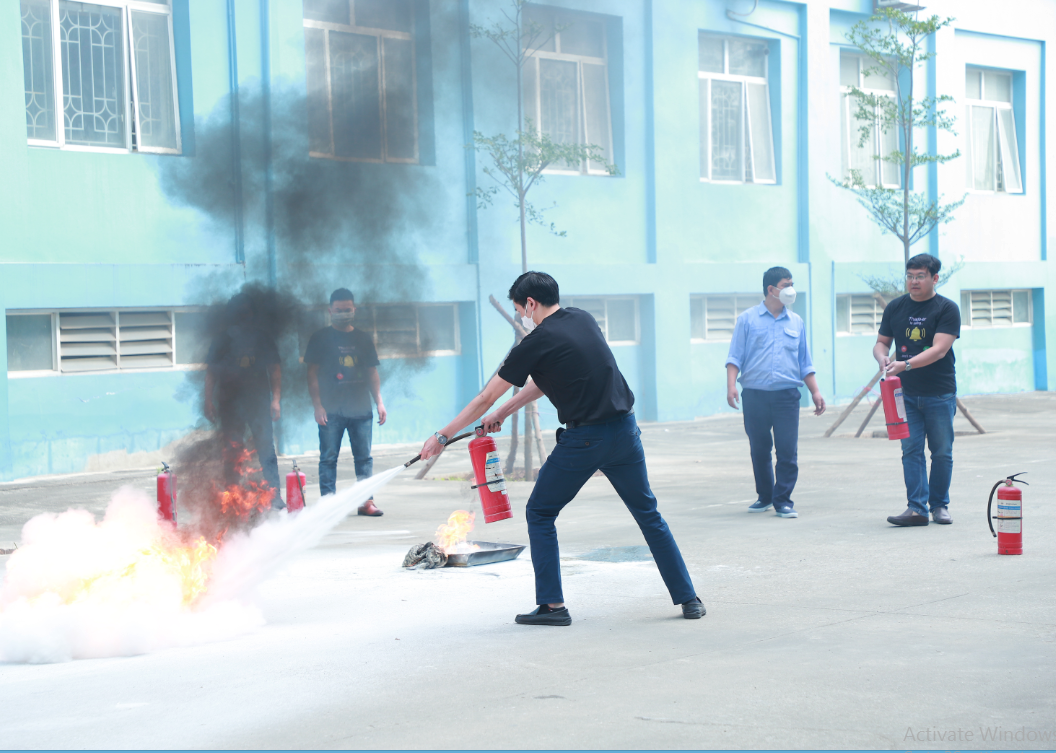 Officials and lecturers participate in the practical part of extinguishing fires with fire extinguishers
The important content of the training session was the simulated fire drill, the lecturers and staff of the University were introduced some support means by the officers and soldiers of the Fire Prevention & Fighting Police Team. On-site fire fighting skills, skills in using fire-fighting means such as portable fire extinguishers, powder…
In particular, in the rehearsal with a hypothetical fire situation in the classroom area of ​​Building B, as soon as a fire was detected, the school's fire prevention team performed on-site fire fighting, instructed to accidents for lecturers and students to ensure the safety of life and property.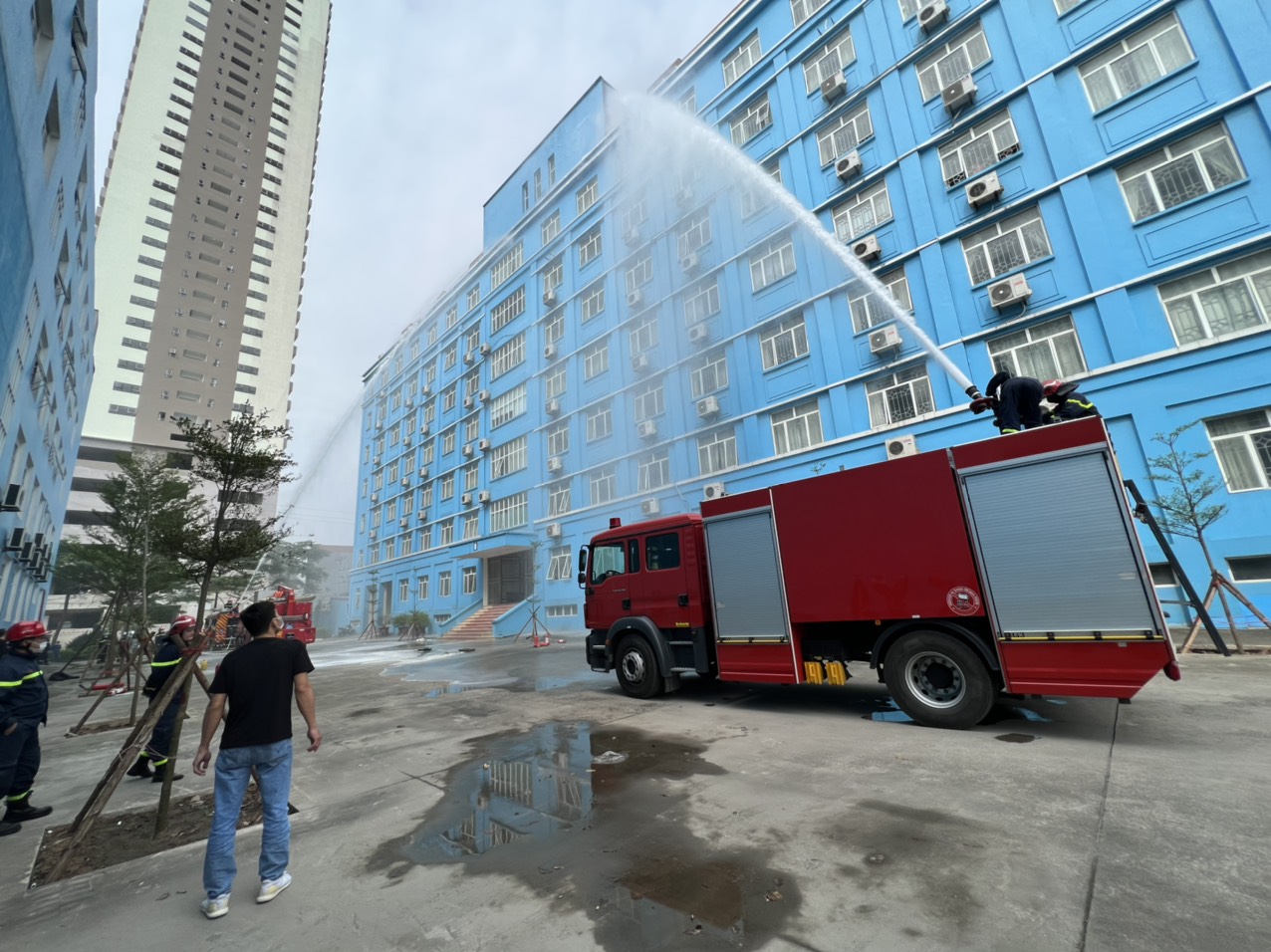 The training session took place safely, ensuring the requirements set out
At the same time, the police team of fire prevention and fighting and rescue, Hoai Duc district police mobilized a force of officers, soldiers and specialized fire fighting vehicles to extinguish and control the fire and rescue. .
The entire process of rehearsals, since fire detection, fire alarm, professional fire prevention and fighting police force came to rescue and extinguish the fire, took nearly 30 minutes.
The fire prevention and fighting training session took place successfully in accordance with the set scenario. Through the rehearsal to raise the awareness of all cadres, lecturers and employees in the University to do well in fire prevention and fighting.