Countries such as the US, Denmark, Germany, the Netherlands, and Norway offer stunning natural landscapes and thriving economies. Interning in these countries will provide invaluable practical experience in a diverse and professional international work environment. Students will have the opportunity to immerse themselves in the local culture, lifestyle, and work practices, enhancing their professional skills and English communication abilities. This experience opens doors to a promising career future.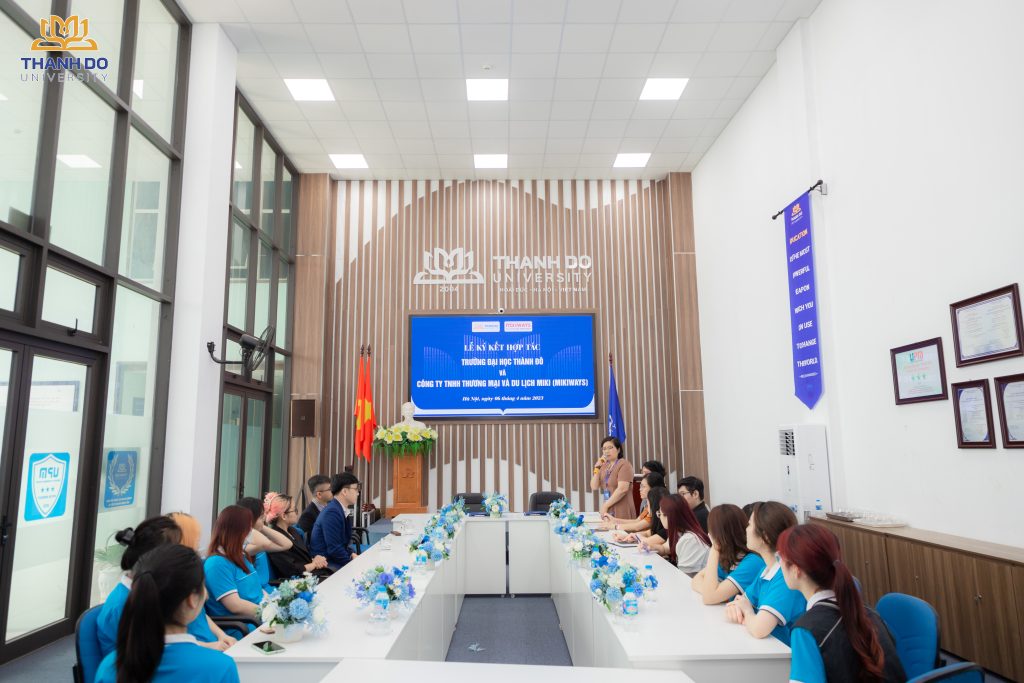 To offer students the chance to gain work experience and earn a salary while studying, Thanh Do University partnered with Mikiways to hold a Cooperation Signing Ceremony on April 6, 2023, in the US and Europe. This program enables students to develop practical career skills in developed countries, enhancing their competitiveness and establishing a strong foundation for their future career endeavors.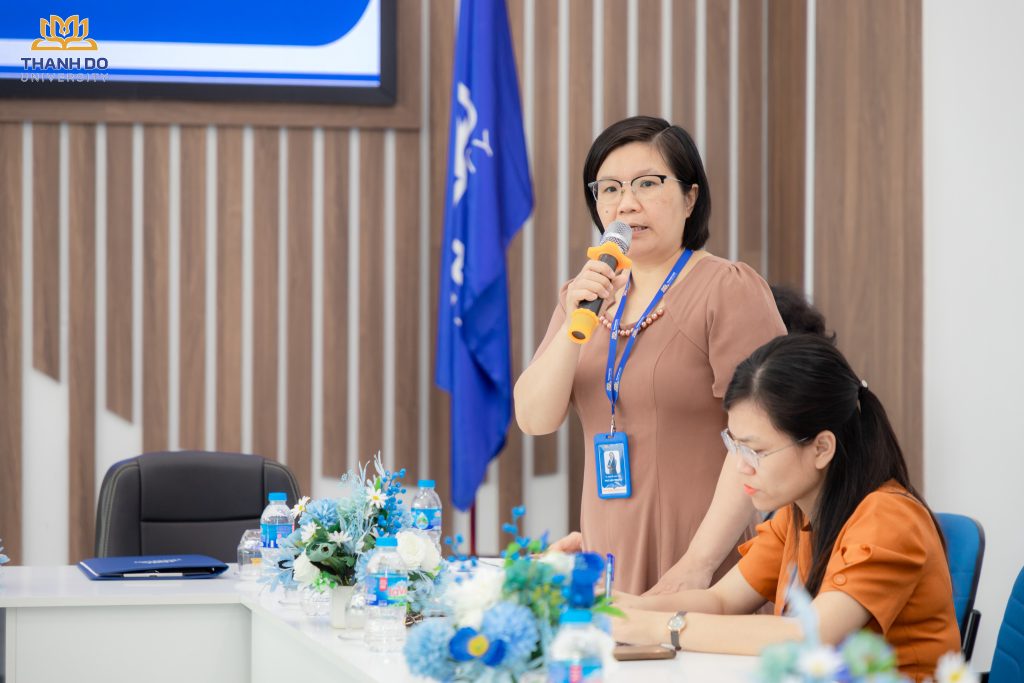 Present at the ceremony from Miki Trading and Tourism Company Limited (Mikiways) were Mr. Phan Trong Hieu, the Director, and his team. Representing Thanh Do University were Dr. Nguyen Thuy Van, the Vice Rector, and Mr. Dinh Thi Thanh Huyen, the Representative of the Faculty of Tourism – Foreign Languages. Also in attendance were esteemed faculty members, lecturers, and students from the Hotel Management Faculty of Thanh Do University.
During the ceremony, the teachers and students from Thanh Do University had a valuable opportunity to engage in open and informative discussions with representatives from Mikiways Company. They discussed various aspects of the internship program, including job prospects, registration procedures, signing agreements, associated costs, and more. Through these fruitful exchanges, both parties reached a mutual understanding and formalized their collaboration by signing a memorandum of cooperation (MOU).
The signing ceremony has opened doors for students from the Faculty of Tourism – Foreign Languages and all Thanh Do students to engage in an internship program within an international work environment. This valuable opportunity is expected to empower Thadoers to enhance their personal growth and establish their standing in the present and future.