To provide more practical opportunities for students in various departments, Thanh Do University always seeks, selects, and collaborates with organizations and businesses to establish internships and develop internship programs for students. Emphasis is placed on practical application and post-graduation employment opportunities.
Creating a favorable environment for students to study, intern, and work, the signing ceremony took place on June 14, 2023, at the Rose Hall. The collaboration ceremony between Thanh Do University and Hoang Huy Law Firm, a unit with strengths in consulting and litigation, opens up many opportunities for law students, as well as students in the Economics-Law faculty.
The signing event between Thanh Do University and Hoang Huy Law Firm expands the network of partners and internship opportunities, enabling students to work directly in law firms and offices. This allows students to gain early exposure to job positions within the industry and better understand their career path.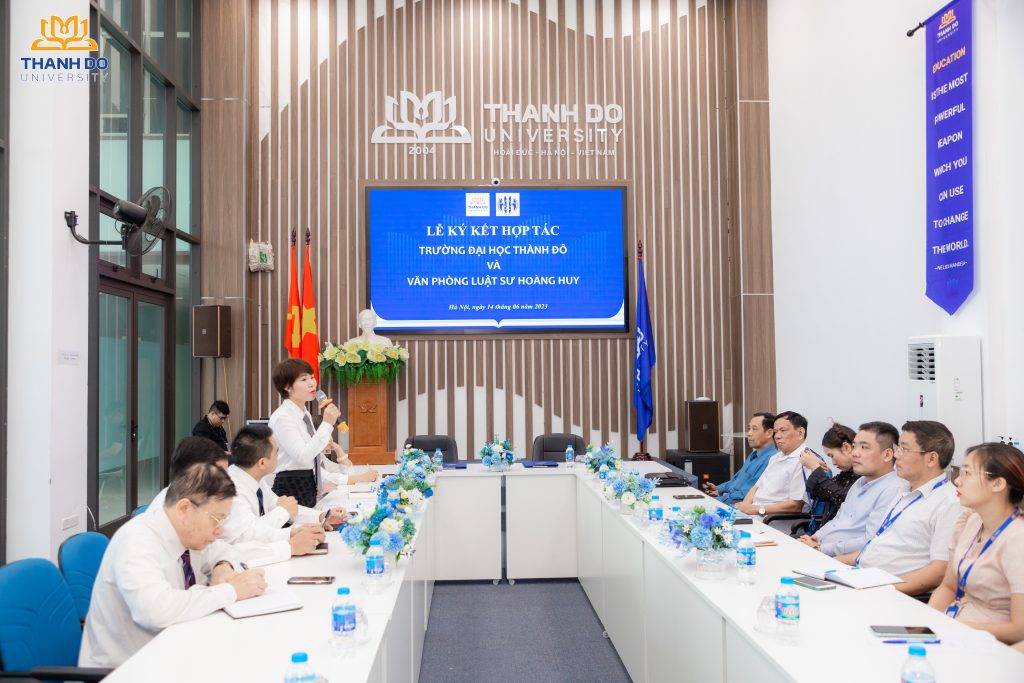 In the program, representing Thanh Do University, there were the participation of Associate Professor Dr. Dao Thi Ai Thi – Vice President, along with the Heads/Deputies of departments and lecturers from the Faculty of Economics-Law. On the side of Hoang Huy Law Firm, Master of Law Nguyen Dao To – Head of Hoang Huy Law Firm, and a team of accompanying lawyers were present. Notably, the program also welcomed the participation of law students.
Chairing the working session, Associate Professor Dr. Dao Thi Ai Thi highlighted the importance of the collaboration between the two parties and pointed out possible directions for joint training, focusing on effectiveness and practicality, especially in providing a conducive environment for practical experience and internships for law students.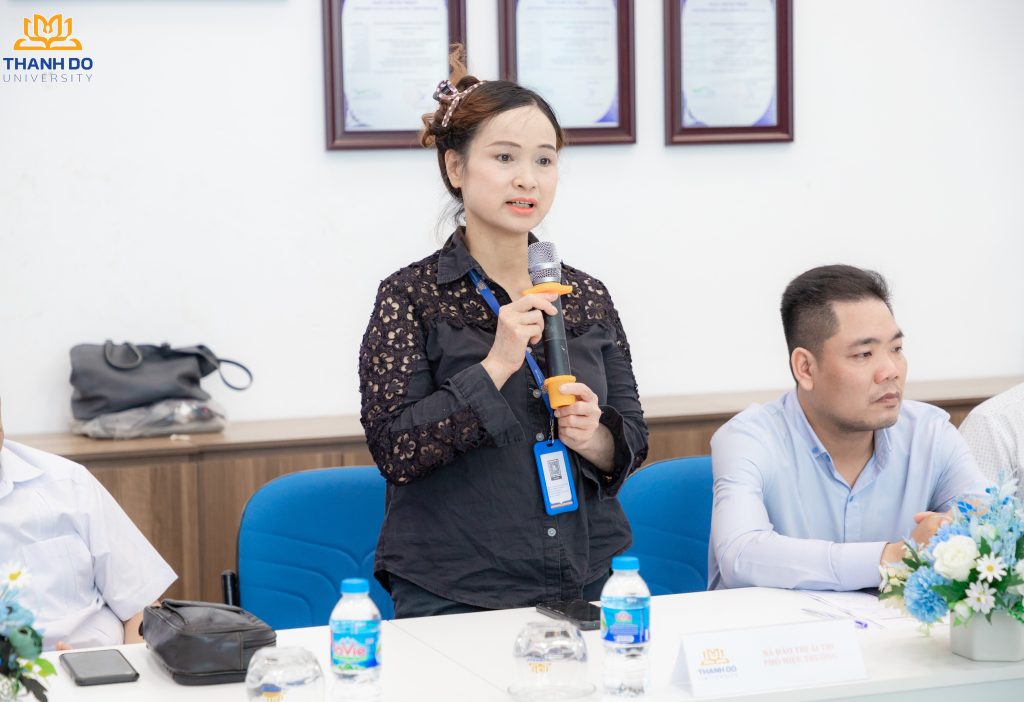 Addressing the demand in the legal support field, the diversity of job positions extends beyond just lawyers, notaries, or legal secretaries – the common job positions in Vietnam. Now, there are many opportunities available to law students, such as an Inheritance Consultant, Auctioneer, Appraiser, etc. Lawyer Nguyen Dao To – Head of Hoang Huy Law Firm shares the same viewpoint with the proposals from Thanh Do University and desires to promote the trend of cooperation towards the common goal of developing a training program that focuses on real learning, practical experience, and real job opportunities.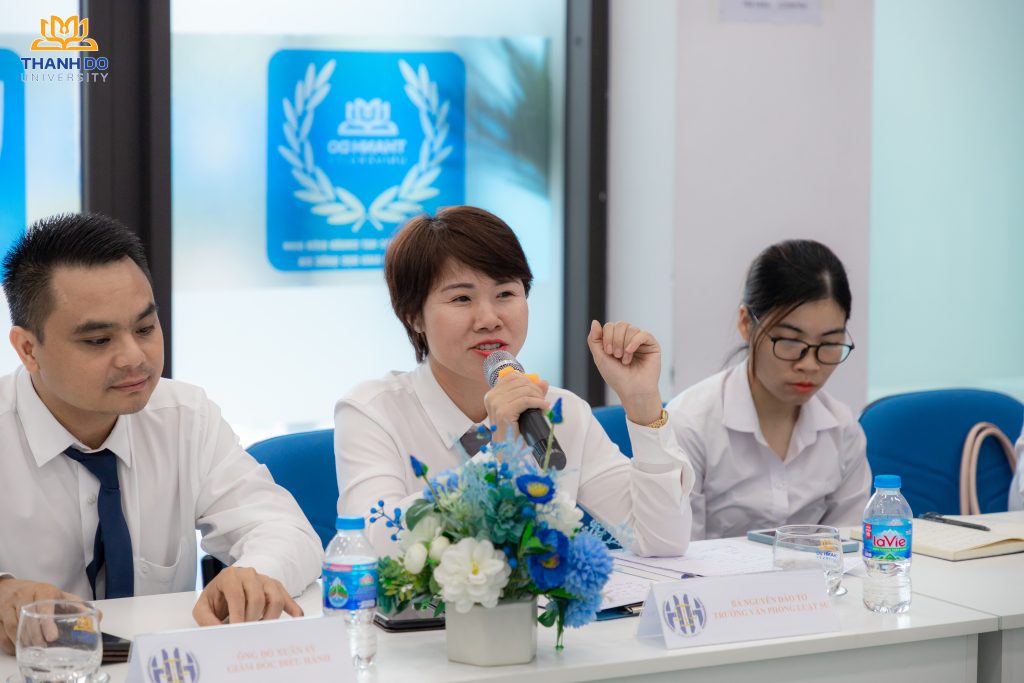 During the signing ceremony, various topics were discussed, leading to commitments in training and recruitment. Delving into the aspects of support, both parties discussed the acceptance of law students from Thanh Do University for practical training during their study period, and committed to supporting their employment right after graduation. Diversifying the contents of practical training in academic programs, focusing on enhancing professional skills, and increasing the internship duration in the final semester of the training program were among the key points discussed and agreed upon.
Hoang Huy Law Firm provided the venue, tasks, and mentors for law students to engage in practical training and internships, along with evaluating their performance throughout the process. The firm also supported the job placement of law students from Thanh Do University after graduation.
With the combination of three offices: Hoang Huy Law Firm, Trinh Nhu To Notary Office, and Hoang Huy Inheritance Office, the strength of Hoang Huy Law Complex lies in the synergy between the knowledge, expertise, and experience of seasoned lawyers and the dynamism, sharpness, and enthusiasm of young lawyers who have years of experience in legal support, especially in litigation. Additionally, the robust development of organizations and associations within the complex provides a favorable environment for students to explore, discover their strengths, and find their suitable career paths.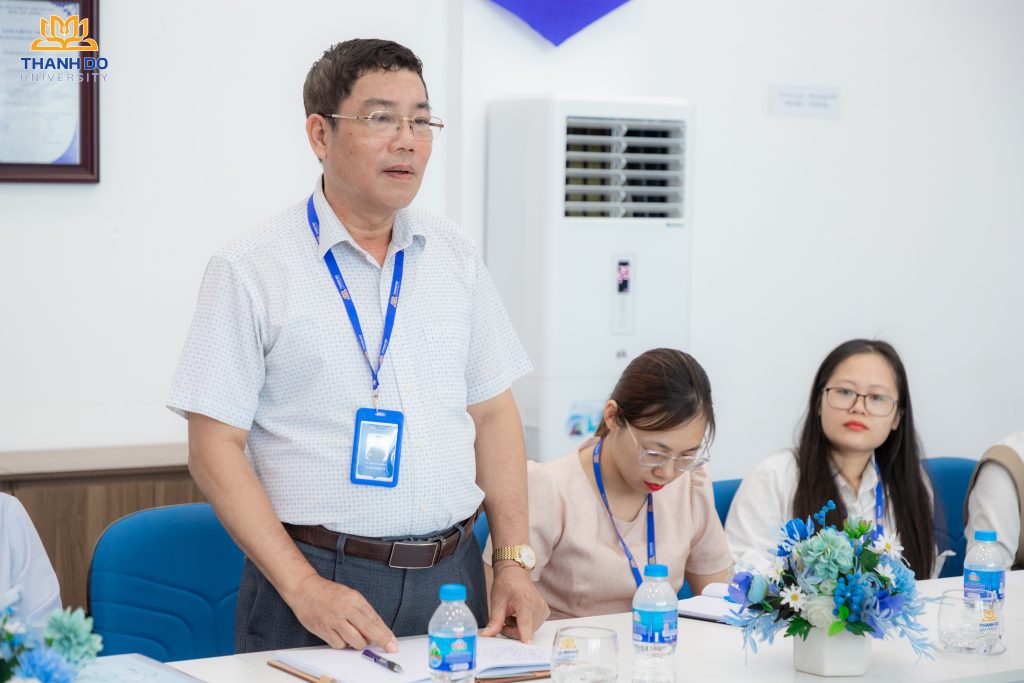 Dr. Tran The Huong emphasized the importance of providing more internship opportunities at businesses and organizations to enhance professional expertise and skills, which Thanh Do University prioritizes in order to create the most practical conditions for students throughout their training process. He also emphasized that the effectiveness of internships and practical experience relies on students' proactivity and genuine interest in learning. Interning at law firms and directly engaging in legal advocacy work is a crucial foundation for students to explore and gain valuable experiential lessons, compare theoretical knowledge with real-life situations, discover their strengths, and determine the most suitable direction within the legal field – a foundational discipline and support for the legal and judicial sectors.
In addition to that, there were discussions about establishing a Legal Consultancy Center. The collaboration signing ceremony with Hoang Huy Law Firm continues to broaden opportunities for law students at Thanh Do University, offering an educational model that emphasizes skill development and maximizes strengths through practical application and direct utilization of knowledge to solve real-life situations.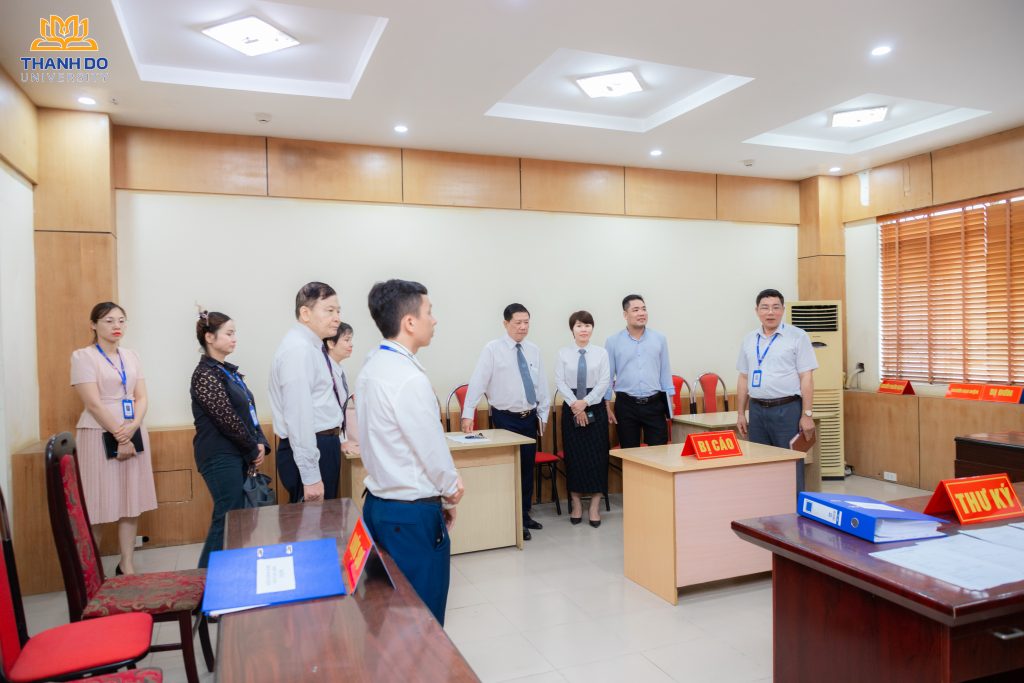 Following the previous working session, Thanh Do University and Hoang Huy Law Firm are moving towards a significant milestone in their discussions and specific cooperation programs in the near future.
As part of its responsibility in providing high-quality human resources, Thanh Do University continuously emphasizes an applied learning model, integrating theory with practice, and focusing on the comprehensive development of practical skills.