Thanh Do University cooperates with CodeGym Vietnam Joint Stock Company to provide a high-quality Information Technology training program. The training program is based on the Coding Bootcamp model, which will help students get to their dream career in just 20 weeks at only 1/10th the cost of a traditional training program.
Coding Bootcamp is a highly effective programming training model that helps students quickly mature and reach the level of readiness to immediately enter the job market. CodeGym is the first unit to apply the Coding Bootcamp training method in Vietnam with many preeminent features. The program is a training enterprise model in the University, with outstanding training duration: The total duration of study is 3.5 years, of which the first 1.5 years are directly specialized training in the form of "hands-on work", the 8-hour day is more about practice. The next 2 years, working officially at Enterprises and completing programs at the University.
The cooperation program to train high-quality IT engineers will have the participation of experts from CodeGym Vietnam Joint Stock Company along with a team of lecturers who are professors, Associate professors, and doctorates of the school.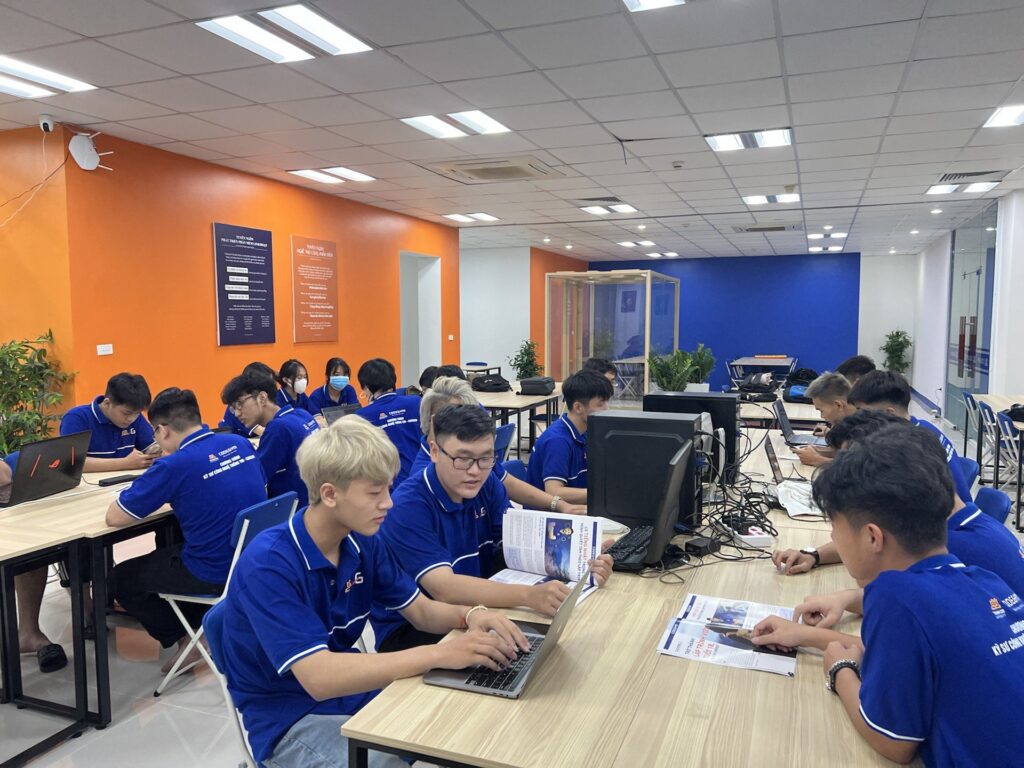 The comprehensive training program for IT engineers ensures that graduates not only fulfill the employment demands of businesses in a rapidly evolving technological landscape but also enable them to secure employment immediately upon completing their studies. This program emphasizes high-quality education, equipping students with the necessary skills and knowledge to excel in the IT industry. Thanh Do University's high-quality IT engineer training program will bring many job opportunities to students when they choose to study under the roof of Chengdu University.
Register for admission at:
Register for admission at: Application submission location
Option 1: Directly at Thanh Do University or by post:
Center for Admissions and Brand Management
Hotline: 0934. 078,668 – 02433.861.601
1st Floor, Building A, Thanh Do University
Km 15, Highway 32, Kim Chung, Hoai Duc, Hanoi (800m from Hanoi University of Industry, Academy of Military Sciences)
Option 2: Online, at:
Website: thanhdo.edu.vn or
Fanpage: Thanh Do University