Included in the Thanh Do Education Village is the Thanh Do Driver Training Center under the Thanh Do Trade and Development Investment Co., Ltd. – Thadotek, established in 2008. Main services: Driving training classes from A1 to C; Organize training and supplement steering wheel for subjects in need. Every year, the Center attracts thousands of students to take part in driving lessons at the school.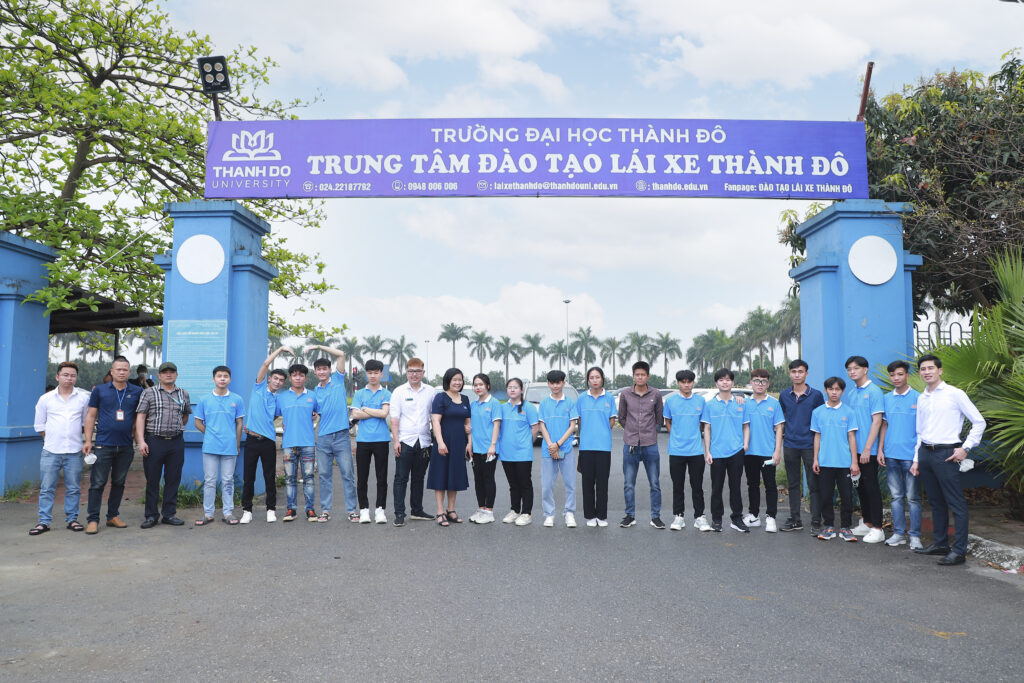 With an area of ​​about 6000m2, the yard has enough space for students to practice all the lessons. All-terrain sections of the letter Z, the letter S, the parking lot, etc. are designed for learners to test drive. Therefore, students do not need to worry about the area of the training ground when registering to study in Thanh Do.
With a large scale, professionally designed, the yard meets the same standards as the real driving test field. On the test field, there will be CCTV cameras and sensors right on the driveway. The yard is designed flat, the facilities are fully invested and modern. Thus, each person will experience the best practice lessons at the Chengdu training ground.
Our program provides students with a wide selection of vehicles to cater to their specific needs. These vehicles undergo regular checks and maintenance to ensure their optimal performance. The majority of our fleet consists of new cars, equipped with powerful engines and excellent visibility. Students typically learn to drive with a B2 driver's license in Hanoi, but they can also choose from other classes such as B1 or C. During their training, students will practice on popular vehicles recommended by our experienced instructors.
The driving instructors at Thanh Do Driver Training Center are experienced professionals who are passionate about their work and dedication to their students' success. Many students, particularly those from Thanh Do University, prefer the Thanh Do driving practice ground. This facility is well-equipped with all the necessary equipment mandated by the Department of Transport for driving training grounds. As a result, Thanh Do University students can easily access a driving school as there is a convenient Thanh Do Driver Training Center located right on campus.
Contact Info:
THANH DO INVESTMENT TRADE AND DEVELOPMENT CO., LTD
Hotline: 0948 006 006
Fanpage: Thanh Do driver training