In order to actualize the commitment to sustainable development, in July 2023, Thanh Do University officially became a member of The Higher Education Sustainability Initiative (HESI) – an open collaboration initiative between various United Nations organizations and the higher education community, announced before the Rio+20 Conference in 2012.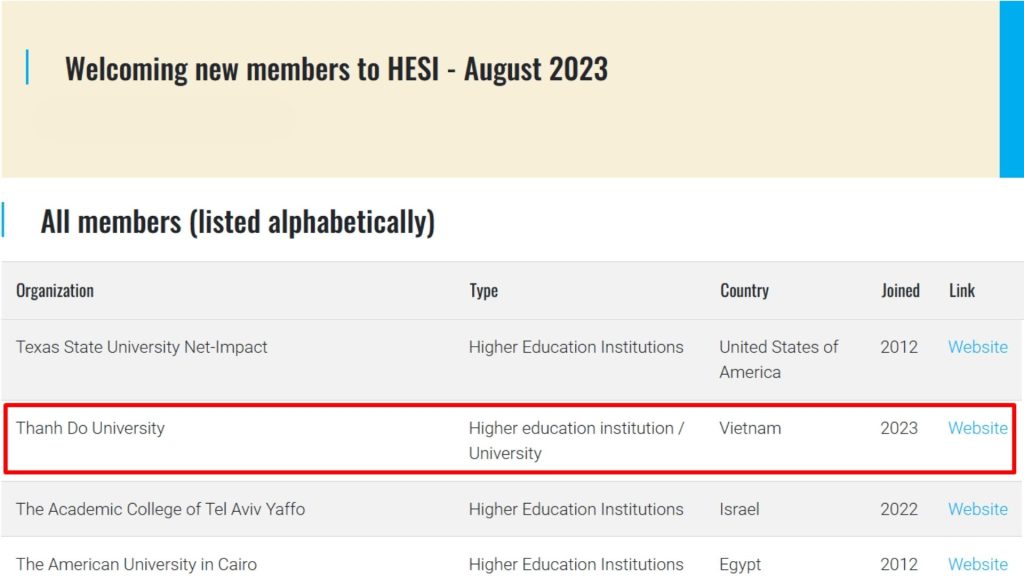 The HESI network was established to promote collaboration between higher education, science, and policy-making, contributing to enhancing the role of higher education in supporting sustainable development. HESI is currently hosted by the United Nations Department of Economic and Social Affairs (UN DESA) and Sulitest Association – a non-profit organization and online platform dedicated to increasing sustainability literacy for everyone.
Currently, the HESI network has 717 members, including United Nations partners, higher education institutions, student organizations, and university networks. In addition to Thanh Do University, there are two other members from Vietnam: the British University Vietnam and the Community Development Human Resources Training Center – An Giang University.
HESI has two main annual activities: a global forum and action groups addressing issues related to higher education for sustainable development. HESI members play a crucial role in implementing and building these activities.
The HESI Global Forum serves as a special event for the High-level Political Forum on Sustainable Development (HLPF) – the main United Nations platform for monitoring and assessing the 2030 Agenda for Sustainable Development at the global level. The HESI 2023 Forum, held on July 17th, focused on discussions about the challenges and opportunities for accelerating post-COVID-19 recovery, with the participation of approximately 500 attendees in person and 800 online.
Currently, HESI has appointed four action groups, including the HESI Partner Programme, the Rankings, Ratings, and Assessments Action Group, the Education for Green Jobs Action Group, and the SDG Publishers Compact.
By joining the HESI community, Thanh Do University will have the opportunity to participate in these action groups, stay updated on activities, and engage in events, conferences, and related activities. This participation marks an important step for Thanh Do University in its commitment to promoting sustainable development and sharing experiences in higher education.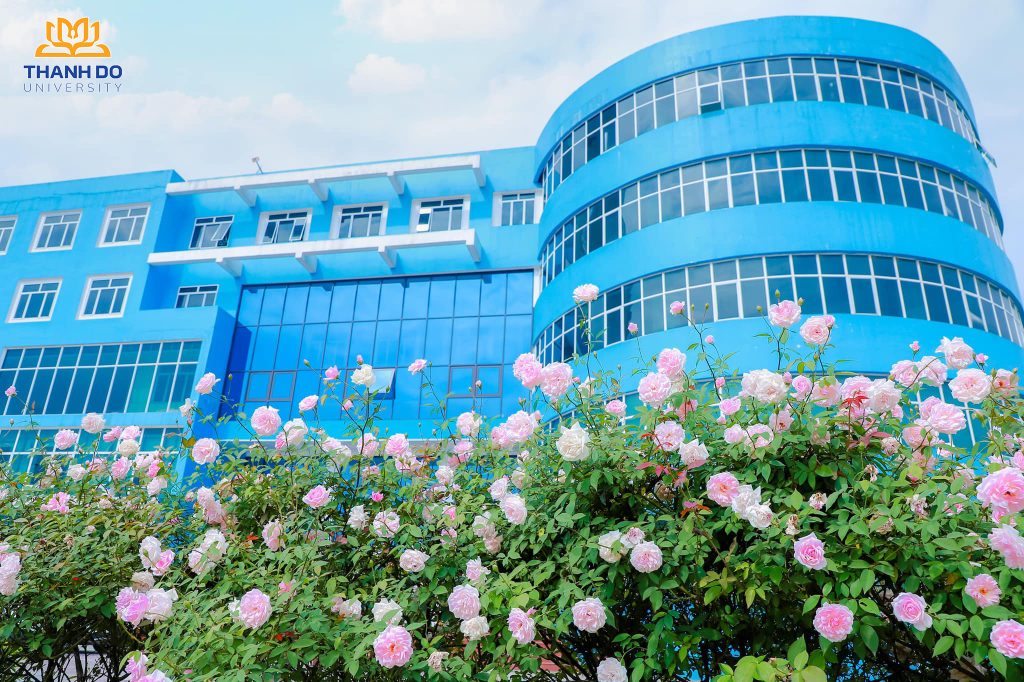 Thanh Do University is ranked 19th among the top private universities in ASEAN+2023 by AppliedHE. The university meets the National Quality Education standards and has achieved a Three-Star rating for quality education with an applied orientation in the ASEAN universities ranking (UPM). In 2023, the university has continued to make significant progress by moving up in the international Webometrics ranking.